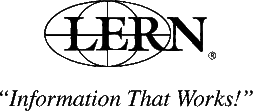 An investment in faculty development is an investment in your lifelong learning program's future.
LERN's Certified Faculty Developer program is now online, and in the increasingly competitive environment facing higher education in the years ahead, your institution cannot afford to fall behind in teaching quality.
A Certified Faculty Developer knows how to:
Lead successful online and in-person instructors
Foster engagement
Enable retention and completion
Train faculty on designing hybrid courses
LERN recommends every institution in higher education have at least one Certified Faculty Developer on staff to create income, reduce costs and to help the entire staff use their time more effectively.
Whether it is you or someone on your team, having a Certified Faculty Developer improves the professional development of your staff, resulting in an enormous Return on Investment (ROI) for your entire faculty. Faculty development enhances the quality of your entire faculty.
The next online Certified Faculty Developer training begins Feb. 9. For more information or to register, download the brochure below or send an email to info@lern.org.